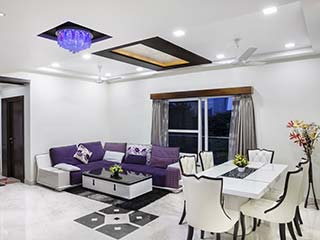 We Take Care of the Dirty Work
The air ducts of your home or business are easily overlooked, but can be extremely important when it comes to the quality of the air you're breathing. We're here to get them cleaned thoroughly, and believe in doing the very best work for you. We'll make sure they stay that way for as long as possible. That's why we're the best in California.
Local Experts, Ready To Go
You may want to clean your air ducts but don't want to waste all day. At Air Duct Cleaning Simi Valley, our professionals are close by and will be able to get to you quickly to deliver quality work. We'll be out of your hair in no time, and leave your ducts in prime condition to let you breathe more easily.
We Cover Everything You Need
Aside from cleaning your air ducts, we can also tend to dryer ducts and vents to ensure they're in good shape. If your company's kitchen exhaust hood could use some love, we can take care of that as well! We even offer air quality testing, so you can see for yourself how the air of your home or business is treating you. This can be particularly important information for those with asthma or even those who are older and may have more trouble breathing to begin with.
Need Some Maintenance Instead?
Our trained team is happy to tend to any issue, as well as troubleshooting if there's an issue of some kind that you can't determine the source of. We offer repair or replacement services for any type of duct, or a specific part that may be causing trouble. Be it the vent, filters, or otherwise, we'll take care of it!
What Are You Waiting For?
Serving Local Homes And Businesses
Professional Experts At Your Service!
Over 10 Years Of Experience