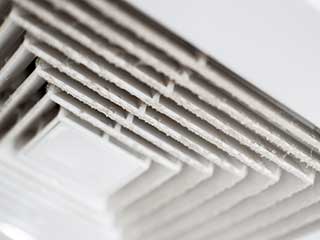 Meet Air Duct Cleaning Simi Valley: your number one service provider when it comes to various cleaning and maintenance services, including dryer vent services.
What's that you ask? Read on and find out!
What do We Do?
As the name of the service implies, this professional solution is one of our maintenance treatments that can also be used when something goes wrong with your dryer's duct. But first things first – let's understand what we're talking about.
A clothes dryer is a great machine – it uses hot air to dry out your wet clothes, and then takes that hot air along with the moisture it has absorbed and transports it out of the house through a designated vent.
When the Air Flows
When the warm and humid air flows out, it inadvertently carries pieces of lint with it. Some of that lint sticks to the sides of the duct and start accumulating. Add dust, debris and other uninvited things to that and soon enough you've got yourself a clogged and blocked duct.When the dryer vent is blocked, the air no longer freely flows out of it, but rather, stays within the machine. You'll start noticing that the clothes don't come out dry, that there's a certain bad smell coming from the utility room and that the dryer has to work that much harder to achieve the same results it used to produce.
That's Not the Worst Part
When hot air can't escape it can overheat the dryer. Add to that an accumulation of highly flammable lint and you've got yourself a serious fire hazard. There's no surprise this is one of the most common causes for house fires within the USA.
Professional Dryer Vent Cleaning
Whenever in need, you can always contact Air Duct Cleaning Simi Valley's professional team to provide you with expert cleaning services. You don't even have to point us in the direction of the external opening – we'll find it on own own. Then, we'll remove the cover and start cleaning the inside using special lint brushes with extendable handles that allow in-depth cleaning. If things get tough, we'll bring out the heavy guns and use expert techniques, equipment and material to properly clean the vent, until air can freely flow through it once again and all danger has been removed.
Whenever in need, don't hesitate, we're right here.