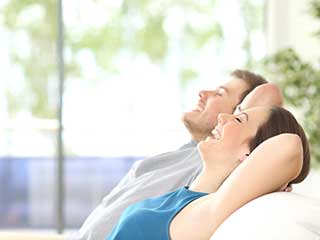 At Air Duct Cleaning Simi Valley, we are dedicated to ensuring that the indoor air quality in your home or place of work is kept to a consistently high level. All of our professional cleaners are highly trained and experienced individuals in the field.
So, when you call on us for assistance with having your air ducts, vents and HVAC systems cleaned, you can be assured of quality assistance with keeping your spaces contaminant free. Here are some of the services that we have to offer:
Testing the Indoor Air Quality of Your Premises
Before conducting cleaning on your vents and ducts, it is necessary to first determine the number of contaminants in your indoor air. This is because as ventilation systems take on excess dirt, dust and debris, they are likely to circulate these unwanted particles through your living and working spaces, significantly lowering the quality of the air in your premises. So as a crucial part of regular air duct maintenance, be sure to have one of our technicians inspect your air quality.
Duct and Dryer Cleaning For Better Quality Airflow
Homes and workplaces that make use of indoor dryer vents require that they be cleaned of excess dirt and lint on a regular basis. Doing this will improve the quality of air in the areas where dryers are operated, and will also ensure that they pose no risk of fires and the spread of allergens, molds and germs. Call one of our technicians today for more information on our dryer vent services.
Maintaining the Condition of Your Vents
Overtime, your air ventilation systems may need a little TLC to ensure that they are maintaining optimal levels of air quality in your living and working spaces. Regular cleaning and insulation to ensure that no particles escape your vents is essential and should always be conducted by an experienced professional, so speak to one of our technicians for assistance with maintenance.
Call Now For More Information
If you have any concerns about the indoor air quality of your home or business, why not enlist in the assistance of one of our professional cleaning technicians. Our team here at Air Duct Cleaning Simi Valley understands the importance of keeping your living spaces contaminant free, and is here to help. So, call one of our consultants today for more information, advice or for estimation on having your ducts cleaned and maintained today.
In addition, count on us for: