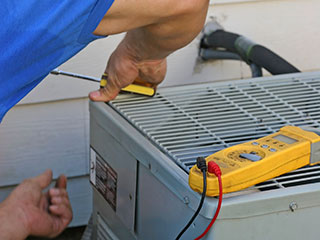 Dust and dirt can build up inside your Heating, Ventilation and Air Conditioning (HVAC) unit which can become destructive over time. Our team of professionals provides professional unit cleaning services as well as grille maintenance services and filter replacement. These services can help prevent your system malfunctioning or from breaking down.
Understanding Your HVAC Unit
The HVAC unit is generally box-shaped and positioned at the center of your ventilation system. You can find it mounted on an outer wall or the roof of your building. The unit makes use of electrical energy to cool or heat the air before it's piped through your property's ducts, causing it to be exposed to dust and pollutants. The more you use the unit, the faster dust and dirt will accumulate.
Cleaning And Replacing Filters
A series of filters keep dirt from entering the complex parts of your HVAC unit. These filters prevent dirt from entering your property through the ventilation ducts. Over time, they can become clogged, making it harder for the unit to do its job. To keep your system functioning to its full potential, it's crucial to carry out periodic HVAC unit cleaning or filter replacement.
Taking Care Of Grilles
Grilles separate the dusts and therefore can also get clogged. If this happens, the HVAC will need to work harder, and this can cause it to overheat. With periodic cleaning of the grilles by our local team, this can be easily prevented.
Better To Clean Than Repair
Having a broken HVAC unit repaired or replaced can be a costly process and also leaves you without air conditioning or heating. You can avoid this inconvenience by ensuring your system's components are well maintained. Keeping obstructions from accumulating in the first instance will ensure that your unit functions effectively for years to come.
Contact Us Now
To make sure your ventilation is operating to the best of its ability get in touch with us now. Our experts will be happy to discuss our full range of services with you.